On January 25, Moonbug was last seen fleeing his imperfect persona named Bubba.
It appears Moonbug's repetitive viewing of Woody Allen's "Zelig" set him off on an irrational frenzy which, up to the present, remains unresolved. Bubba is fully unarmed and fully incapable of social interaction. We advise you to be on the lookout when interacting with said persona.
The CIA sent us a sample of "Moonbug's" recent drawings. We hope you can help in nailing down said subject's identity with the aid of the following "artwork":

This appears to have been drawn while Bubba was at his Buenos Aires based sister-in-law's place.

Another drawing which seems to have originated from Belgrano, Buenos Aires.

Rio de la Plata. Here we see our subject focus in on unsuspecting beach-dwellers.

Brazil. Intelligence confirms a Bubba visit to the white beaches of Buzios.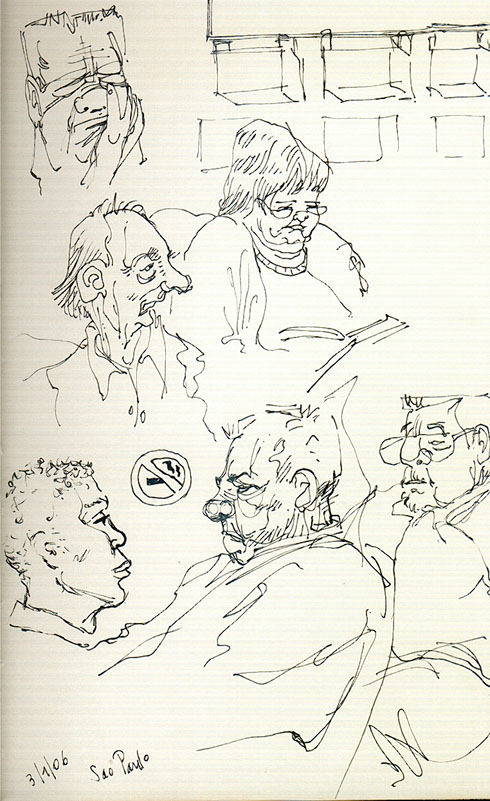 Another Bubba tranche de vie. Note the obsession with noses.
Internal memo: "God, that guy's an untalented wanker if ever I saw one. Britt — wait — Consuela — care to have a drink? Your place or mine?"