Had to go up to the attic this morning to have a look at our boiler. While mucking around in semi-darkness upthere, I rediscovered a folder with drawings I did "way back when". Here's a first selection — more to follow…

The pitch: it's an oracle kind of a guy with a bizarre looking beard who takes on an elf-like androgynous creature with really funny pants! Don't ask me why but the idea never took off.

This started out as a Walter Matthau portrait I think. The resemblance is still there sorta-kinda, but even though it's not "spot on", I liked the lines on this one.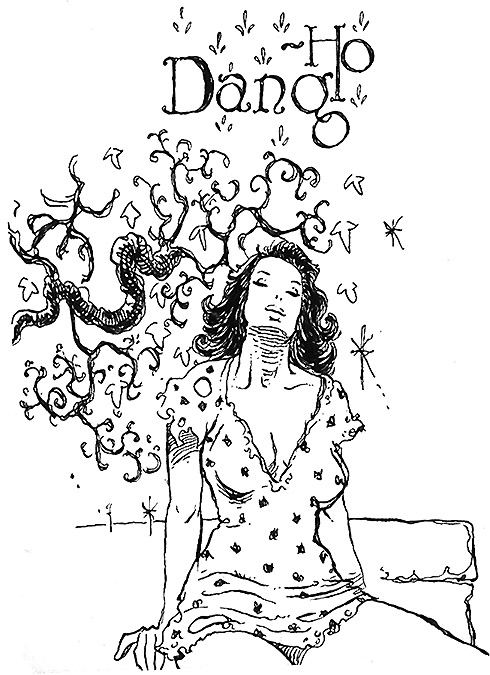 As promised: partial nudity! Why "Dang Ho"? Beats me.