Well here we are: I think the tattoo drawing is pretty much finished. I had some trouble making the cherub top left look "less evil" (per request of the client who for now, shall remain nameless!) — I wonder what that says about my personality. The solution came by way of Gaby who superimposed an image of a cherub's face in Photoshop and went on to draw the eyes, nose and mouth from there. Now you may consider this cheating but it did get the job done, so what the hey…
Here's approximately the final size of the tattoo: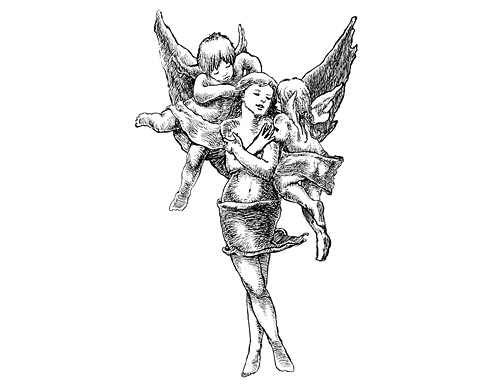 … and here's how I imagine it will more-or-less look tattooed on skin: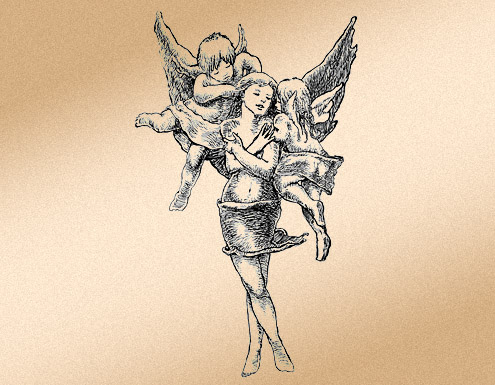 I can tell you one thing: it's gonna be a while before I draw cherubs again.